Volunteer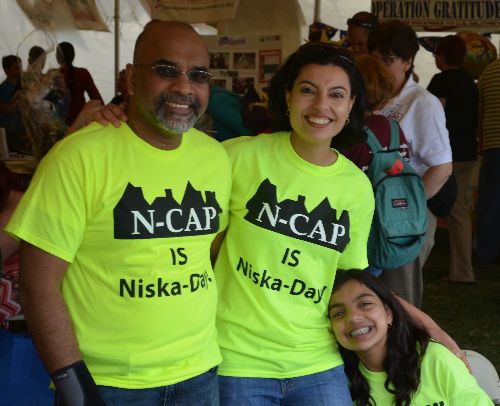 The Niska-Day committee of 25-30 individuals is an exciting group focused on delivering a fun filled, community celebration year after year. There are many opportunities to get involved with Niskayuna's annual celebration!

Niska-Day Committee's include:
Grounds: this position communicates with the owners of parking lots, placement of tents on the fields, placement of food vendors and electrical requirements. This person(s) would work very closely with the Chair as it used to be part of the Chair position.
 
Food: communicate with food vendors and planning foods that do not compete with each other. 
 
Games: Coordinate with organizations (often non-profits) who want to provide a game, making sure paperwork is submitted and compliant. 
 
Parade: Reach out to bands and community organizations that have previously participated in the parade. With the help of the committee, select a Grand Marshal who fits with the current year theme when possible. Mostly paperwork and phone calls, heavy emphasis on the morning of Niska-Day. 
 
Funding: We raise $20K+ from local businesses to defray the cost of the day. We have a large database of names that we reach out to for funding. This role is mainly done by letters and email. 
 
Community Tent: Non-profit organizations are given a table at no cost so they can promote themselves as well as their mission. They may do low-key fundraising. Communication with the organizations to reserve a table, make sure they complete all required documents.
The Niska-Day committee meets four times between January and Niska-Day, as well as once a couple of weeks after the event for a wrap-up meeting. Meetings typically only last 60 to 90 minutes. 
As one can imagine, the groundwork for the day has been tried and true by the volunteers of the past 37 years. Many of the chairpersons have been on the committee for over 25 years and are excited to involve new volunteers. If you are interested in getting involved with this cherished community event, please contact us!