Niska-Day Food Drive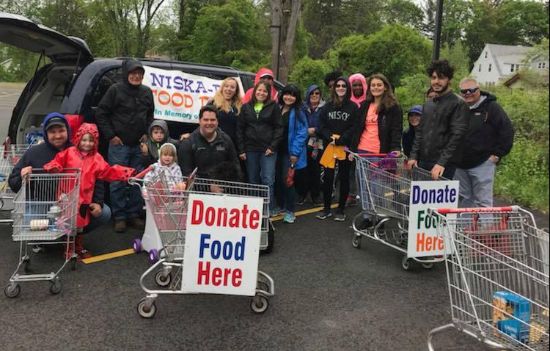 The Niska-Day Food Drive has been a part of the Niska-Day parade for over 20 years. Named in honor of its founder, Nancy Gorgos, the Drive is now run by her daughter, Debra Gorgos.
There are a variety of ways to donate non-perishable food! Shopping carts, donated by the Niskayuna Co-op, are pushed at the end of the parade by volunteers for your contributions. Boy Scout Troop 34 will collect donations while they march in the parade. There will also be donation boxes at the Niska-Day fairgrounds next to the Niska-Day Community Tent. 
We look forward to your continued support of this charitable tradition!