Parade Participation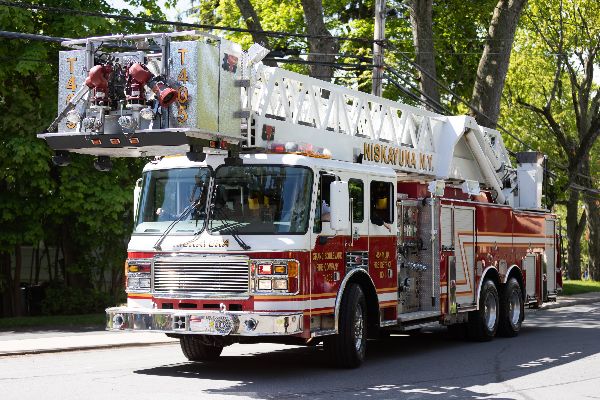 The Niska-Day Parade (parade route map) has become one of the most beloved parades in the Capital District. It is a major highlight of our annual Niska-Day celebration, and on behalf of the entire Niskayuna Community, we welcome your participation! Read on for more information and check back after the beginning of the year for information pertinent to Niska-Day 39!
Historically the parade has begun at 10:00 a.m. at St. Kateri Church on Union St. and ended at Niskayuna High School. Through marching bands, drum units, various other marching units, vehicles and many creative floats, the Niska-Day parade continues to carry with it marks of both distinction and quality.
If you would like to join us in the parade, please submit the parade participant form (available on our forms page) no later than the beginning of April.
All businesses or organizations participating in the parade or individuals with a vehicle in the parade also are required to execute our Indemnification Agreement and provide through their insurer an insurance certificate (Accord 25) naming N-CAP as an additional insured for the day of the event. Please visit our forms page to review and obtain the relevant form.
For questions or more information, please contact us. Your comments and suggestions are most welcome.