Craft Tent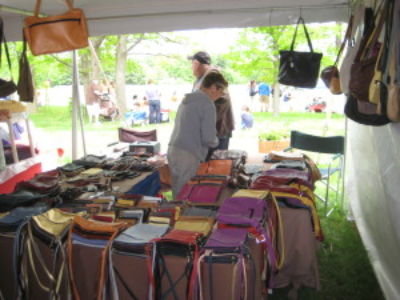 For the past 38 years, the annual Niska-Day Celebration has hosted a Craft Fair, and it has been an extremely popular part of the day. Read on for more information and check back after the first of the year for information specific to Niska-Day 39!
Historically, there has been one tent accommodating 44 crafters, with protective side flaps and open from 11 a.m. until 4 p.m. Booth space has been 6′ deep x 10′ across, with limited electricity for lighting of merchandise only. Availability of space in the tent has been determined by the earliest receipt of the application and payment.
Please note, due to the popularity of jewelry crafters, we only allow 10 participants in this category. We remind you that all items must be HANDMADE and please, no manufactured items. It is necessary to bring your own tables and chairs, as we do not supply them. Some of the items displayed in previous years have included: leather goods, jewelry, florals, artwork, clothing, photography, soaps, and woodworking to name a few.
All participants in the Craft Tent will be required to execute our Indemnification Agreement and provide through their insurer an insurance certificate (Accord 25) naming N-CAP as an additional insured for the day of the event. Please visit our forms page to review and obtain the relevant form.
If you are interested in more information on the craft fair and would like to receive an application, please contact us.
Please remember that Niska-Day is a one day, outside event with NO rain date! History has proven that "if the tents go up… they will come", regardless of the weather. You should therefore be prepared for all types of weather, from snow to sun and everything in between.