Food and Barbecue Information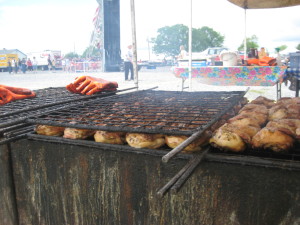 It takes many things to make our Niska-Day celebration a big success and FOOD is a BIG part of the day! We gather to enjoy the festivities and are presented with amazing choices for a quick snack, lunch and of course dinner. You voiced your opinion and the new "Food Court" will be available all day, right up to the fireworks.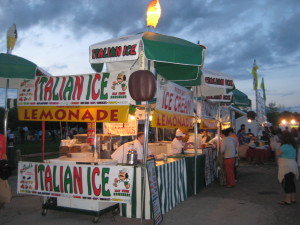 We will continue to offer Mike's Hot Dogs (quesadillas, steak sandwiches, sausage & pepper sandwiches, gyros and more), Giffy's BBQ (chicken, ribs, pulled pork, cheese fries), We're Poppin Now (kettle corn) and Guido's (ice cream, lemonade). Not-for-profit organizations will sell pizza, hot dogs, burgers, chicken sandwiches, fried dough, beverages and numerous other treats. As you can see, a variety of items will be available to tempt all ages. If there is something you would like added to our menu let us know and we will see if we can arrange it.
All food vendors are required to sign the Indemnification Agreement and provide through their insurer an insurance  certificate (Accord 25) naming N-CAP as an additional insured for the day of the event. Please visit our forms page to review and obtain the relevant form. All food vendors with employees must additionally provide evidence of Workers Compensation Insurance.
For information on participating in Niska-Day as a food vendor please contact the Niska-Day organizers.