Game Information
On behalf of the Niska-Day Committee, we would like to offer your club or not-for-profit organization an opportunity to raise money by sponsoring a game at the ever popular Niska-Day.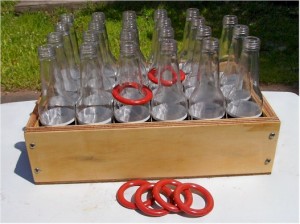 We hope you will consider becoming a part of this fun day! We will supply your group with an area where you can set up your game as well as a table and chairs. You supply the game, prizes, and the manpower. Whatever proceeds you make, you keep. Most groups run their game from approximately 11 a.m. to 5 p.m. If you would like, you are welcome to continue running your game into the evening.
This year's theme is "Niska-Day 38... Hats Off to Nisky". You may want to incorporate this theme in planning your game, prizes, or activities. Games in prior years have included the penny toss, golf game, sand art, and balloon burst just to name a few.
All game vendors are required to execute the Indemnification Agreement and provide through their insurer an insurance certificate (Accord 25) naming N-CAP as an additional insured for the day of the event. Please visit our forms page to review and obtain the relevant form.
If your group is interested in participating please contact the Niska-Day organizers at your earliest convenience. Requests are accepted on a first come first served basis and every effort will be made to not repeat games.
Your request should include a brief description of your game and/or games, the amount to be charged to play, the prizes (if any) to be awarded and a contact person with a phone number and e-mail address where they can be reached. The Niska-Day Committee hopes you will be able to participate this May.